Quality Inspector certificate and Quality Technician degree programs at Anoka Technical College are designed to train you on the tools and processes to ensure the quality of finished goods and services in manufacturing.
Quality Technicians and Inspectors put their strong attention to detail and data-driven mindset to assure that the quality of manufactured products meet the requirements of the customer and regulatory bodies.
Developed in partnership with manufacturing partners, the Quality programs at Anoka Tech prepare you for the workplace and certifications to advance your career.
Prepares students for ASQ Certification
Learn on state-of-the art equipment that matches industry
Salary increases rapidly with certifications and experience
Potential Jobs:
Quality Inspector
Quality Technician
Salary Information:
$25-27 per hour entry-level wage
Salary increases rapidly with certifications and experiences.
Hear from Students
Program Details
The Quality Inspector program is designed to train students in the tools and processes used to ensure the quality of finished goods and products. Graduates of this certificate will have the skills necessary to be employed as a quality assurance inspector in a variety of manufacturing sectors.
With completion of this certificate students will also obtain 11 general education credits in the MnTC meeting 3 goal areas.
Demonstrate document control skills
Competently utilize tools to inspect finished goods of any kind
Ensure quality within the supply chain for consumer safety
Analysis of collected data
Create and maintain inspection documentation
Interact professionally with coworkers
Interpret engineering drawings utilizing Geometric Dimensioning and Tolerancing
Understand basic manufacturing practices
This field is under-represented in higher education and no program has the required skills in statistical analysis. Quality Inspectors are the individuals that assure the quality of manufactured products meet the requirements of the customer and regulatory bodies. Quality inspectors work in clean, environmentally controlled areas with regulated temperature and humidity to ensure part consistency. This is a mid-level position in the field with large opportunity for advancement and increased wage growth.
Wage information is available from the Minnesota Department of Education and the Minnesota Department of Employment and Economic Development.
Students learn on state-of-the art equipment in a Quality/Metrology Lab that matches industry to develop the problem-solving skills to quickly transition and learn new equipment on the job.
The program is designed to integrate with the full suite of industry programs offered at Anoka Tech, so the learning environment reflects the workplace.
Take a self-guided virtual tour of our campus to see what it's like to be a student at Anoka Tech. View program labs, common student spaces, campus offices and more. 
Some courses in this program may require a prerequisite. Please see course descriptions for more details.
Fall Semester
15
ADSC 1171
 Microsoft Excel

2

 ENGL 2105
 Business & Technical Writing  (Goal 1&2)

4

 MACH 1121
 Metrology
2
 MACH 1132
 Blueprint Reading
3
 MATH 1550
 Introduction to Statistics (Goal 4)
4
Spring Semester
15
MACH 1090
 Machine Fundamentals
2
 MACH 1231
 Blueprint Design/CAD II
1
 MACH 1240
 Geometric Dimensioning & Tolerancing
3
 QUAL 1200
 Measurement & Test Equipment
4
 QUAL 1210
 Quality Concepts & Assurance
2
 SPCH 1200
 Interpersonal Communication (Goal 1&7)
3
Students can choose to complete this program part-time. Part-time students will take longer to complete their program than students who follow the full-time sequence listed on the official program guides (see: Quality Inspector certificate, Quality Technician AAS degree). Because every course may not be offered each semester with both day and evening options, it is important for part-time students to reach out to their faculty advisors for help in planning their long-term part-time course sequence.
Below, new Quality students can find first semester part-time course options. After the first semester, work with your faculty advisors to plan future semesters.
Note: See the Developmental Courses section for important information regarding the math and English requirements for Quality programs. Students who require developmental courses should take those in their first semester if possible.
First Semester Part-Time Course Options
| Course Subject & Number | Course Name | Credits |
| --- | --- | --- |
| MATH 0801 | Basic Math | 4 |
| MACH 1132 | Blueprint Reading | 3 |
| ADSC 1171 | Microsoft Excel | 2 |
Developmental Courses
MATH 1550 Introduction to Statistics requires a QAS (Quantitative Reasoning, Algebra and Statistics) ACCUPLACER score of 265 Students who do not meet any of the prerequisites must take the appropriate developmental math course(s) (MATH 0801 Basic Math and/or MATH 0900 Elementary Algebra) as determined by the placement chart before taking MATH 1550.
ENGL 2105 Business & Technical Writing requires a Reading Comprehension ACCUPLACER score of 250. Students who do not meet any of the prerequisites must take the appropriate developmental Reading and English courses as determined by the placement chart.
Review detailed course information for other ways to meet these prerequisites on the testing services page.
Students must earn a cumulative 2.0 GPA or higher to be eligible for graduation from this program.
Faculty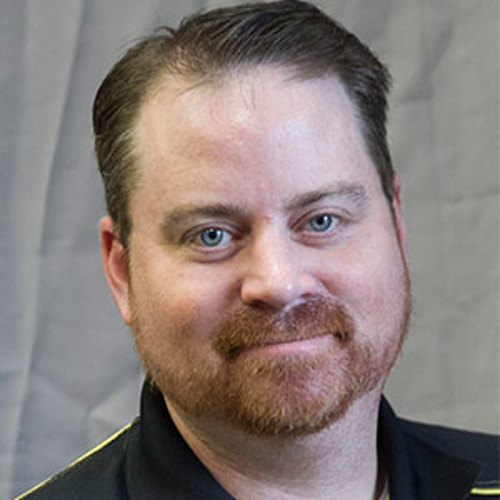 Matthew Rogers
MRogers@anokatech.edu
Current Students
Upon completion of this certificate, students will be able to competently use tools and processes utilized in industry for the inspection of finished goods. Students continuing to the AAS degree combined with experience in the field will also be able to test for the American Society of Quality (ASQ) Certification for a Quality Inspector.
Start Dates:
Fall semester: August
Spring semester: January**
**Students who start in the spring will need more time to complete due to course prerequisites.


Take the Next Step