Biomedical Technicians play a vital role in health care; enhancing the user experience by ensuring all medical equipment is safe and in proper working condition.
Designed by biomedical and manufacturing industry leaders, the program provides a comprehensive, hands-on, career-oriented curriculum. Students will obtain a solid education in the fundamentals of biomedical devices and industry, electronic engineering, computer and networking.
Hands-on education from industry experts
High growth rate compared to other careers in Minnesota
Curriculum designed by workforce partners
Potential Jobs:
Biomedical Electronics Technician
Medical Equipment Repairers
Biomedical Equipment Technician (BMET)
Radiology Service Engineer
Salary Information:
Median Wage: $29.99 per hour
Top Earners: $38.24 per hour
Information provided is for Minnesota. See current data at careerwise.minnstate.edu.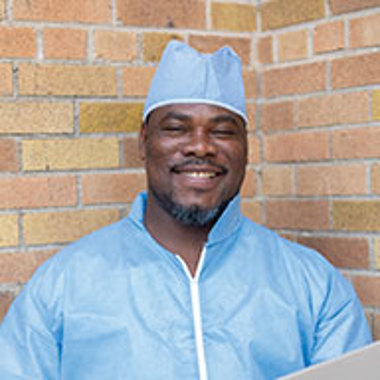 "I can only say good things about Anoka Tech. The college location is intimidating for a person of color like me. But, when you walk into the campus, you will meet amazing people. The teachers, security guards and cafeteria workers, all welcome you with open arms and make you feel like home."
Kodjo Vossah-Messan '19
Biomedical Equipment Technician AAS degree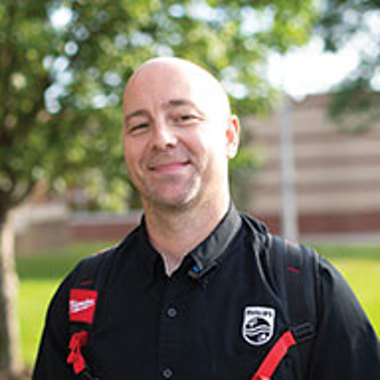 "The coursework in my degree programs give a broad aspect of everything you might see in the field. They gave me an excellent starting point for anything I could come into."
Jon Macho '19­
Electronics Engineering Technology and Biomedical Equipment Technician AAS degree
Program Details
Biomedical Technicians play a vital role in health care; enhancing the user experience by ensuring all medical equipment is safe and in proper working condition. Technicians inspect, calibrate, maintain, and repair diagnostic equipment, monitoring equipment, therapeutic and life-saving medical equipment (defibrillators, ventilators, drug delivery pumps, CT and MRI Scanners, and more) found in hospitals, medical clinics, imaging centers and medical device companies.
Designed by biomedical and manufacturing industry leaders, the program provides a comprehensive, hands-on, career-oriented curriculum. Students will obtain a solid education in biomedical devices/industry fundamentals, electronic engineering fundamentals, computer/networking fundamentals.
The Biomedical Equipment Technician (BMET) program is a 72-credit Associate of Applied Science (AAS) degree that includes technical and general education components. This degree provides the skills for working in hospitals, manufacturing, and field service plus the possibility to pursue a Bachelor of Arts (BA) degree with co-operating colleges and universities. Full time students can obtain an Associate of Applied Science (AAS) degree in two years. Financial assistance is available for those who qualify and there are several BMET program specific scholarships available.
Interpersonal and employability skills: Communicate with peers and customers using professional, ethical and appropriate verbal and nonverbal communication skills; by accepting constructive feedback and displaying appropriate behavior; participating as a member of a team, exhibiting leadership and lifelong learning skills.
Electronic Theory:Demonstrate a solid understanding of electronics; by interpreting electronic schematics and diagrams; research, organize and interpret information from various technical sources; identifying components; electronic test equipment used by technician in industry.
Biomedical Systems:

 Convey the understanding of complex relationships between sections of specialized equipment through written, verbal, and/or demonstrative methods.

Troubleshooting:

 Demonstrate principles of troubleshooting and logical diagnosis by using critical thinking skills to define, analyze, and implement a solution.

Biomedical Applications:Evaluate and determine that all biomedical equipment is in proper working condition, ensuring a safe, reliable health care environment.
Safety Compliance:

 Participate in class in a professional manner, by acting in compliance with documented safety procedures and appropriate industry standards.

Test Equipment:Demonstrate solid understanding of test equipment used by technicians in the health care industry.
Take a self-guided virtual tour of our campus to see what it's like to be a student at Anoka Tech. View program labs, common student spaces, campus offices and more. 
Some courses in this program may require a prerequisite. Please see course descriptions for more details.
MnTC General Education Requirements
This program requires completion of the following fifteen credits of general education from at least three goal areas of the Minnesota Transfer Curriculum (MnTC). Refer to the MnTC course list for elective courses:
| | | |
| --- | --- | --- |
| BIOL 1130/BIOL 1104* |  Human Biology (Goal 2&3)/The Human Body-Structure & Function (Goal 2&3) | 4 |
|  MATH 1550 |  Introduction to Statistics (Goal 4) | 4 |
|  SPCH 1200 |  Interpersonal Communication (Goal 1&7) | 3 |
|  MnTC Elective |   | 4 |
* Courses are taken at Anoka-Ramsey Community College
Program Sequence
Fall Semester
16
ETEC 1102
 Mechatronics 1 DC
3
 ETEC 1113
 Mechatronics 2 AC
3
 ETEC 1141
 Circuit Analysis 1
4
 ETEC 1151
 Computer Troubleshooting A+
3
 ETEC 1250
 Digital I
3
Spring Semester
16
BMET 1301
 Biomedical Networking
2
 ETEC 1170
 Programming Logic Controllers (PLCs)
2
 ETEC 1202
 Solid State Electronic
5
 ETEC 1260
 Lasers and Optics
2
 ETEC 1271
 Technical Documentation
3
 ETEC 1281
 Engineering Technology Programming: LabView and C++

2
Students starting in spring semester will have limited technical courses. 
Summer Semester
7
 MATH 1550
 Introduction to Statistics
4
 SPCH 1200
 Interpersonal Communications
3
Fall Semester
17
*BMED 2100
 Design & Manufacturing in Medial Device Industry
3
*BMED 2300
 Introduction to Quality Assurance
3
 BMET 1200
 Biomedical Equipment and Terminology
3
 ETEC 2138
 LabView and Data Acquisition
4
 ETEC 2276
 Industrial Networking IOT/M2M
4
Spring Semester
17
*BMED 2200
 Introduction to Medical Device Regulations/Ethics
3
 BMET 2012
 Biomedical Instrumentation
4
 BIOL 1130 OR *BIOL 1104
 Human Biology/The Human Body-Structure & Function
4
 ETEC 2011
 Machine-to-Machine Wireless Communications
2
 MnTC Elective
 
4
*BMED courses are evening class taken at Anoka-Ramsey Community College
Students can choose to complete any of the electronics programs part-time. Part-time students will take longer to complete their program than students who follow the full-time sequence listed on the official program guides. Because every course may not be offered each semester, it is important for part-time students to reach out to their faculty advisor for help in planning their long-term, part-time course sequence.
Below, new students can find the first semester part-time course options. After the first semester, work with your faculty advisor to plan future semesters.
Course options may differ depending on whether you plan to start in the fall or spring semester. ETEC courses for new students are not always available in the spring term. A full-time student in any electronics program would take 16 credits their first semester. Part-time students must take a minimum of 10 credits. 
Important: Students who place below college-level on the ACCUPLACER tests for Arithmetic and QAS (Quantitative Reasoning, Algebra & Stats) mathematics may benefit from starting with developmental math courses before any ETEC courses.
First Semester
ETEC 1102, ETEC 1113, ETEC 1141 
These 3 courses are corequisites and therefore must be taken together.
In addition to developmental math courses, AAS degree students starting in the spring semester also have the option of starting with general education courses if no ETEC courses are being offered.
Faculty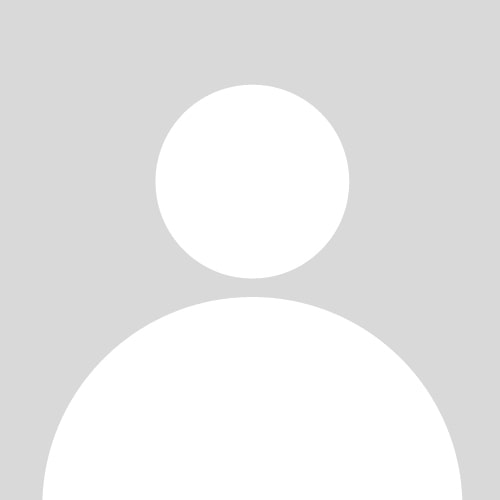 Tom Reid
TReid@anokatech.edu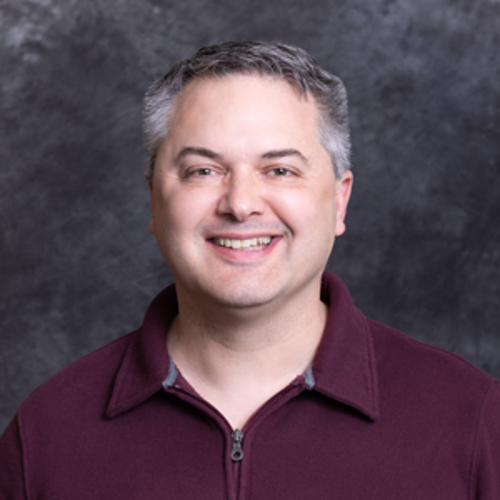 Daniel Truchon
DTruchon@anokatech.edu
Enrollment Services
EnrollmentServices@anokatech.edu
763-576-7710
Current Students
Students must earn a cumulative 2.0 GPA or higher to be eligible for graduation from this program.
Many of our diploma and AAS degree program have transfer agreements with four-year institutions.
Start Dates:
Fall semester: August
Spring semester: January
Take the Next Step