Welcome to Anoka Technical College, Anoka, MN
We have served as the leading provider of higher education and training in the North Metro since 1967 offering more than 70+ career/technical programs accredited by the Higher Learning Commission of the North Central Association. A member of the Minnesota State system, the college serves more than 2,200 learners of all ages as they pursue certificates, diplomas and Associate in Applied Science degrees designed to lead immediately to rewarding, in-demand careers.
Anoka Technical College is aligned with Anoka-Ramsey Community College and together the institutions serve more than 16,000 learners – the largest community and technical college entity in Minnesota.   
+90% graduates employed in field of study
19.5% first-generation students
29% ethnic diversity is non-white
Mission
Provide innovative career and technical education to help our students and communities live and learn well.
Vision
A vital student-and community-focused institution, providing the finest career and technical education in Minnesota.
Values
Learning
Respect
Diversity
Innovation
Excellence
Integrity
Equity & Inclusion
Belongingness
Restoration
Inclusion
Diversity
Growth
Equity
Sustainability
$100,000+ in scholarships awarded annually
Strategic Plan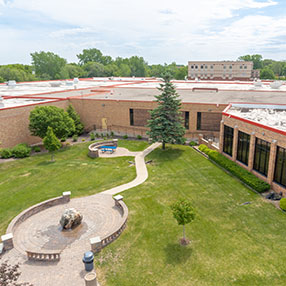 Goals
Commit to Student Success
Promote Academic Excellence
Foster a Vibrant Culture that Practices Equity & Inclusion
Establish a Strong Reputation & Valuable Partnerships
More About Strategic Plan
Accreditation
Anoka Technical College is accredited by the Higher Learning Commission. Anoka Tech was granted initial accreditation in 1999, and its most recent accreditation was granted in 2014. The college is due for reaccreditation in 2024.