CNC Service Technicians are essential in any manufacturing setting. A career made for problem solvers; CNC Service Technicians are in high demand nationwide.
The CNC Service Technician program at Anoka Technical College was designed by manufacturing leaders and the college offers the only diploma program in Minnesota.
Through a hands-on, career-oriented curriculum, students obtain a solid education in machine repair, industry fundamentals and electronic fundamentals working on equipment on the Anoka Tech campus. Students spend their last semester of the program with faculty in the field to get customer-facing experience.
100% job placement before graduation
Only diploma program in Minnesota
Industry demand increasing for in-house and traveling technicians
Potential Jobs:
CNC Service Technician
Maintenance Machinist
Maintenance Mechanic
Salary Information:
Median Wage: $35.38 per hour
Top Earners: $47.38 per hour
Information provided is for Minnesota. See current data at careerwise.minnstate.edu.
Program Details
The Computer Numeric Controlled (CNC) Service Technician program is a 64-credit diploma that includes technical and general education components. This diploma provides the skills for working in the manufacturing sector or as a field service technician. Full-time students can obtain a diploma in two years. Financial assistance is available for those who qualify.
CNC Service Technicians play a vital role in maintaining and servicing industrial equipment. Technicians inspect, calibrate, maintain and repair equipment.
Designed by manufacturing industry leaders, the program provides a comprehensive, hands-on, career-oriented curriculum. Students will obtain a solid education in machine repair, industry fundamentals and electronic fundamentals.
Demonstrate and practice maintenance skills consistent with industry expectations.
Exhibit safety principles and practices in a manufacturing environment.
Develop critical and creative thinking processes required to effectively and efficiently diagnose and repair technical problems.
Develop and demonstrate knowledge, skills, and attitudes essential to an individual company's expectations.
Demonstrate efficient interpersonal skills with customers, machine operators, and co-workers.
Positions in this field may be either on-site or field service personnel involving highly technical repair and maintenance of Computer Numeric Controlled (CNC) machine and robotic automation equipment. Automation in manufacturing perpetuates an increased need for highly skilled technicians. Equipment serviced is encompassed by many sectors of manufacturing and may require background checks and proof of citizenship for entry into facilities including International Traffic in Arms Regulations (ITAR) as well as non-disclosure agreements and intellectual property protections. Field service may also involve varying amounts of travel to and from client sites. 
Wage information is available from the Minnesota Department of Education and the Minnesota Department of Employment and Economic Development.
Take a self-guided virtual tour of our campus to see what it's like to be a student at Anoka Tech. View program labs, common student spaces, campus offices and more. 
Some courses in this program may require a prerequisite. Please see course descriptions for more details.
Program Sequence
Fall Semester
17
ETEC 1102
Mechatronic 1 DC

3

ETEC 1113
Mechatronic 2 AC
3
ETEC 1141
Circuit Analysis
4
ETEC 1250
Digital I
3
MAIN 1100
Pneumatic & Hydraulics
4
Spring Semester
15
ETEC 1170
Programmable Logic Controllers (PLCs)
2
ETEC 1202
Solid State Electronic Devices
5
MACH 1105
Basic Machining
3
MACH 1221
Grinding
2
MACH 1261
CNC Programming 1
3
Fall Semester
15
MACH 1251
CNC Machining
3
MAIN 2310
Peripheral Machine Systems
2
MAIN 2320
Electric Motors and Sensors
3
MAIN 2330
Power Transmission
4
MAIN 2340
Controls
3
Spring Semester
17
ENGL 2105
Business and Technical Writing (Goal 1&2)
4
MAIN 2400
Service/Machine Troubleshooting
5
MAIN 2410
Preventative Maintenance
2
MAIN 2420
Electrical Troubleshooting
3
MAIN 2430
Accuracies
3
Students can choose to complete the CNC Service Technician diploma program part-time. Part-time students will take longer to complete their program than students who follow the full-time sequence listed on the official program guide. Because every course may not be offered each semester, it is important for part-time students to reach out to their faculty advisor for help in planning their long-term part-time course sequence.
Below, new students can find first semester part-time course options. After the first semester, work with your faculty advisor to plan future semesters.
Fall Semester Part-Time Start Options
ETEC 1250 Digital 1
MAIN 1100 Pneumatics and Hydraulics
ENGL 2105 Business and Technical Writing
MACH 1220 Grinding


Spring Semester Part-Time Start Options
MACH 1105 Basic Machining
MACH 1220 Grinding
MAIN 2410 Preventative Maintenance
Note: Course options may differ depending on whether you plan to start in the fall or spring semester. ETEC and MAIN courses for new students are not always available in the spring term.
Students starting in the spring semester have the option of starting with ENGL 2105 Business & Technical Writing (or any necessary developmental Reading/English courses) if no ETEC or MAIN courses are being offered.
Students must earn a cumulative 2.0 GPA or higher to be eligible for graduation from this program.
Faculty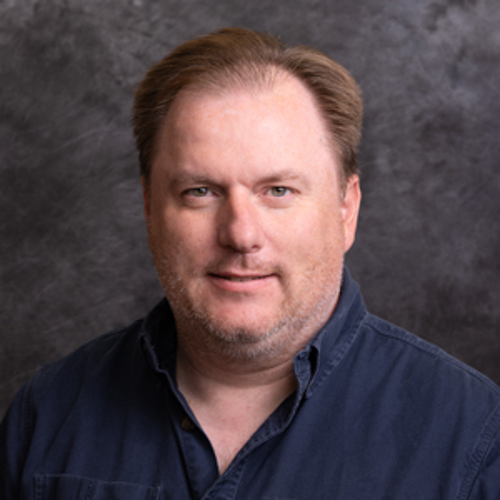 Keith Barry
Keith.Barry@anokatech.edu
Enrollment Services
EnrollmentServices@anokatech.edu
763-576-7710
Current Students
Students must earn a cumulative 2.0 GPA or higher to be eligible for graduation from this program.
Start Dates:
Fall semester: August
Spring semester: January**
** Students who start in the spring will need longer to complete due to course prerequisites.

Take the Next Step