Transferring from Anoka Tech
Prepare early for your transfer journey to ensure a smooth process. Talk to an advisor or counselor at the institution you plan to transfer to. The Minnesota Transfer website is your official guide for seamless transfer in Minnesota Higher Education.
Transfer within Minnesota State System
If you are transferring to another Minnesota State college or university, the Admissions and Records Offices at those participating schools are able to obtain your transcript from Anoka Tech as long as you do not owe money to Anoka Tech. Therefore, you do not need to request an official transcript from Anoka Technical College.
Transfer Outside of Minnesota State System
If you are transferring to a college or university that is not a member of the Minnesota State system, visit www.getmytranscript.com to request that Anoka Tech send an official transcript to that school. 
Do you want to see how your courses transfer to programs at participating colleges and universities across the nation? Add the coursework you've taken and use Transferology to find out how it might transfer to any of the participating schools in the Transferology network. Get an account and create a plan now!
Earn Your Advanced Degree
Anoka Tech has several articulation agreements -- leading to a bachelor's degree -- with Metropolitan State University and Minnesota State University Moorhead that allow you to transfer the credits you've earned at Anoka Tech directly into those schools.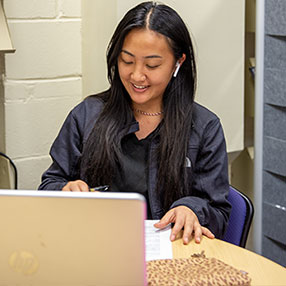 Transfer to Anoka Tech
We look forward to welcoming you! If you're considering transferring to Anoka Tech, returning to college or starting on a new career path, get credit for what you started. 
Admissions: Transfer Student