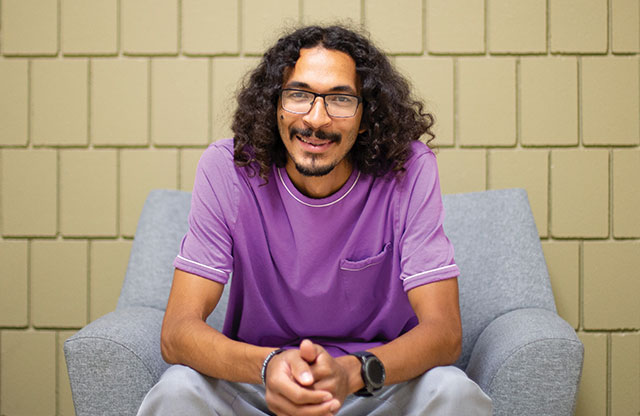 August 03, 2021
IT student finds success, support through Anoka Tech and CareerForce programming
Jeff Harris came to Anoka Tech through a referral from the Anoka County Job Training Center and Empowers Young Adult Program. The program is designed to engage youth, ages 14 to 24, who are out of school to support them discover and achieve their education and career goals.  

Harris was living in Anoka and had a friend that was familiar with the program at Anoka Tech. When he reached out to the college, a staff member working in the career services office recognized that he may be eligible for some support from the county's programming. After being accepted to the Empowers Young Adult Program, an employment counselor assisted Jeff in getting enrolled at Anoka Tech to receive his Associate of Applied Science (AAS) degree in Information Technology with an emphasis in Software Development. 

Through that program and partnership, many students hold jobs or paid internships related to their interest and career goals. Harris participated in an internship as a Resource Center Assistant at CareerForce in Blaine to help sharpen his computer and customer service skills. He also held an IT support position with the county. After completing the program at Anoka Tech, Harris landed a permanent, full-time position with Ramsey County. 

"I found a stable job with the county and bought my first house," Harris shared about his recent accomplishments.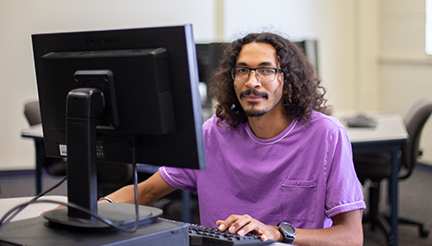 Harris' story is just one example of student success through support found with both the college and Anoka County's Job Training Center. There are several programs designed to support success in job training and placement through the county. As collaborative partners, the college and the county, along with other organizations and local businesses participate in a Workforce Development board to proactively address workforce needs. 

"The work that we do in Anoka County specifically through our Workforce Development Board leverages partner resources to integrate and really move not only businesses ahead, but job seekers ahead as well," shared Nicole Swanson, director of Anoka County Job Training Center. "We know each other, we connect on a regular basis and are dedicated to communication and collaboration."
---
Anoka Technical College exists to serve students and the surrounding community with the finest career and technical education in Minnesota. This mission would not be possible without mutually beneficial partnerships throughout multiple sectors in the community. This story is an excerpt from the article "Prosperity in Partnerships" in the Anoka Technical College Summer Community Newsletter, Issue 3, highlighting a few of the college's partners.
Take the Next Step