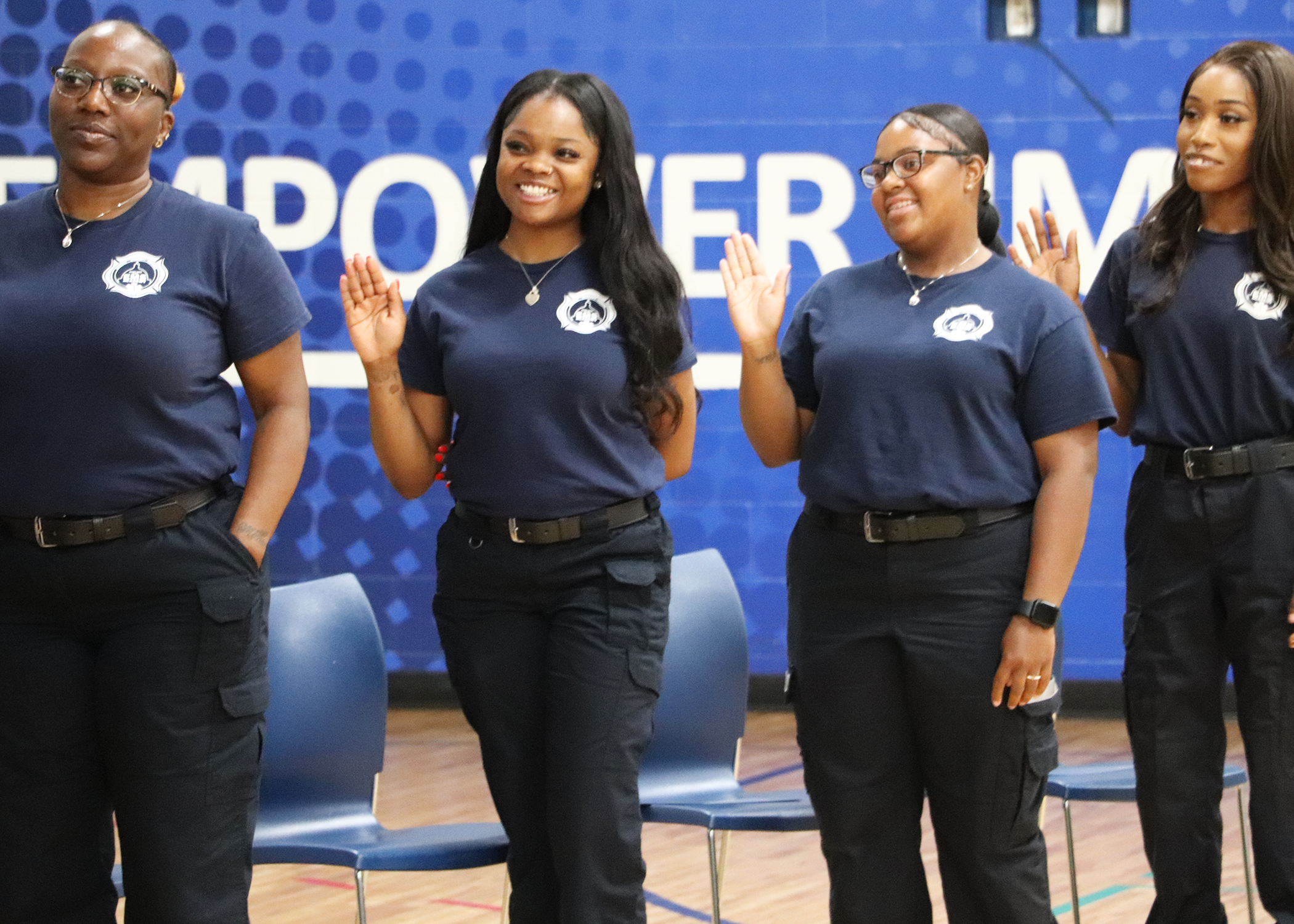 June 15, 2023
First Class of All Women to Graduate from EMS Academy in St. Paul
On June 12, at the Conway Recreation Center in St. Paul, Minn., six future Emergency Medical Technicians (EMT) graduated from the Saint Paul Emergency Medical Services (EMS) Academy in a heartfelt ceremony put on in partnership with the EMS Department at Anoka Technical College, Ramsey County, Highway Federal Credit Union, and St. Paul Fire Department.
This class is unique in that it is all-female and all underrepresented populations, which aligns with the communities they will be serving. At the start of the academy 18 students began training and up until the last day there were six remaining. All seven graduates are also mothers and juggled motherhood and school simultaneously during their time in the program.
The Saint Paul Fire Department's EMS Academy is run in partnership with the city's Right Track program through Saint Paul Parks and Recreation; modeled after Station 51 in Pittsburgh, which is a program aimed at providing opportunities for those of diverse communities to train with doctors and other medical professionals. In 2009 the first EMS Academy in Minnesota opened in hopes of providing opportunities for low-income adults, particularly people of color, with the goal of working to break generational poverty.
Anoka Tech's involvement in the EMS Academy is the academic side of the program. Anoka Tech provides oversight of the curriculum to make sure that the standards are met to be successful. Similarly to the credit courses offered at the college, academic rigor is ensured so future graduates meet the academic standards needed to move forward in the profession. 
The EMS Academy has been become a great partnership and has created an open dialogue to have autonomy within the program. This summer will be the second Academy with this partnership and another program starting with a local high school. The partnership between Anoka Tech and the EMS Academy has been so successful that the goal is to have a recurring program for future students.
An Emergency Medical faculty at Anoka Technical College, Jeff Morgan, says "In addition to the EMT Academies, we have also strengthened the partnership where we are sending internal employees to our paramedic program to get paramedic certification. We've developed a very strong partnership with St. Paul Fire and that is a direct result of the work with the EMS Academy." 
Learn more about the EMS Program at Anoka Tech. 
Read more about the graduates in the press: 
Journal of Emergency Medical Services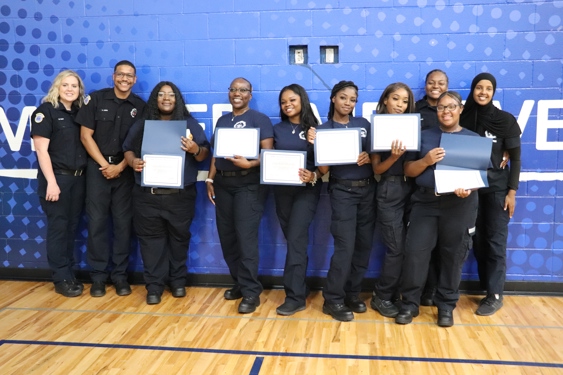 Take the Next Step