Ready for a health care career you love? Become the pivot person for a health care team as an in-demand Health Unit Coordinator.
Health Unit Coordinators form the center of any high-functioning health care team. With no clinical (patient care) duties, Health Unit Coordinators provide indirect patient care by handling clerical duties and ordering supplies, managing physician orders, ordering tests and treatments, maintaining patient and unit records, answering questions and serving as a liaison between doctors, nursing and other health care professionals.
The Health Unit Coordinator program at Anoka Technical college is great for working parents and anyone who wants an in-demand health care career. Completely online, the program offers flexible 8-week blocks, full- and part-time options and four starts per year: January, March, August and November.
Program offered completely online with part-time options
Rewarding health care career
High growth rate compared to other careers in Minnesota
Potential Jobs:
Health Unit Coordinator
Medical Secretary
Medical Receptionist
Salary Information:
Median Wage: $22.94
Top Earners: $23.97
Information provided is for Minnesota. See current data at careerwise.minnstate.edu.
Program Details
The Health Unit Coordinator (HUC) provides exceptional customer service to patients and visitors through welcoming behaviors, effective communication, and information sharing. HUCs work as part of a team often under the supervision of a physician or nurse manager to ensure that documentation of patient care and progress in electronic health records software is completed accurately and efficiently. The Health Unit Coordinator certificate program at Anoka Technical College prepares students to perform the duties of a unit coordinator in a health care facility.
Upon graduation, students will be prepared to work in this position through completion of coursework in introductory computer applications, medical terminology as used in health information, and electronic health records software. Medical Office Procedures coursework provides students with more in-depth learning in HIPAA (Health Insurance Portability and Accountability Act) regulations and applications, abbreviations for various physician specialists, health care organizations, and hospital departments as well as concepts of effective communication. Through critical thinking curriculum, students will develop an understanding of the workplace behaviors necessary to be a positive team member in a professional workplace and how time-management and prioritizing skills are crucial to effectively managing workflow. Practice Management software training takes students through a complete cycle of scenarios from entering new patient information through batch-cycle billing.
The credits in this program can be applied towards the Medical Receptionist Diploma and Medical Office Specialist AAS Degree.
Define and recognize business etiquette and professionalism in the workplace and exhibit these skills in class interactions and communications such as e-mail and the discussion board.
Show basic keyboarding competency.
Utilize software applications necessary for business office operations including file management, e-mail, calendaring, search engines, word processing, spreadsheet, and presentation software.
Use medical practice management software (scheduling, billing, and insurance) to enter front office, clinical care, and coding information, as well as claim forms, financial policies, and collections.
Define legal and ethical standards and principles of patient confidentiality within the healthcare community and as defined by federal, state, and local guidelines and regulations and recognize what the Health Insurance Portability and Accountability Act (HIPAA) is and the consequences for non-compliance with the law.
Understand the history and standards of electronic health records and utilize electronic health records software.
Identify and define prefixes, roots, and suffixes to develop a vocabulary of medical terms and abbreviations. Identify major body structure and functions that reinforces knowledge of basic anatomy and physiology.


The Health Unit Coordinator (HUC) is responsible for coordinating non-clinical operations and facilitates communication between staff, patients, families and care providers, and between the unit and other departments.
Potential locations for employment include hospitals, nursing homes, medical clinics, insurance companies, private physician practices, public health clinics, rehab centers, and more. The HUC role involves a wide range of responsibilities that vary based on the medical setting.
A HUC must possess professionalism in both appearance and interaction with others as well as provide exceptional customer service to patients and visitors. They must demonstrate the ability to work quickly in a fast-paced patient care setting and work accurately and efficiently with attention to details while maintaining patient confidentiality. HUCs must be able to utilize computer software including Electronic Health Records software, possess knowledge of HIPAA (Health Insurance Portability and Accountability Act) rules and patient confidentiality requirements, and knowledge of medical terminology as used in health information. They must also demonstrate excellent organizational and communication skills with ability to focus on keeping effective work flow. Possessing strong interpersonal skills and attributes of a team player are a must for a Health Unit Coordinator position.
Wage information is available from the Minnesota Department of Education and the Minnesota Department of Employment and Economic Development.
Program Sequence 
Some courses in this program may require a prerequisite. Please see course descriptions for more details.
| Course Number  | Course Title | Credits |
| --- | --- | --- |
| ADSC 1003 | Introduction to Keyboarding and Speedbuilding | 2 |
| ADSC 1055 | Electronic Health Records | 2 |
| ADSC 1283 | Medical Office Procedures | 4 |
| COMM 1055 | Strength and Wellness (Goal 2) | 3 |
| COMP 1002 | Computer Technologies for Communication | 2 |
| HITM 1110 | Medical Terminology in Health Information | 3 |
Students can choose to complete the Health Unit Coordinator (HUC) program part-time. Part-time students will take longer to complete their program than students who follow the full-time sequence. Because every course may not be offered each semester, it is important for part-time students to reach out to their faculty advisor for help in planning their long-term, part-time course sequence.
Below, new students can find the first semester part-time course options. After the first semester, work with your faculty advisor to plan future semesters. 
First Semester Course Options
ADSC 1003, COMM 1055, COMP 1002,
Options differ depending on whether you plan to start in the fall or spring semester.
Students must earn a cumulative 2.0 GPA or higher to be eligible for graduation from this program.
Faculty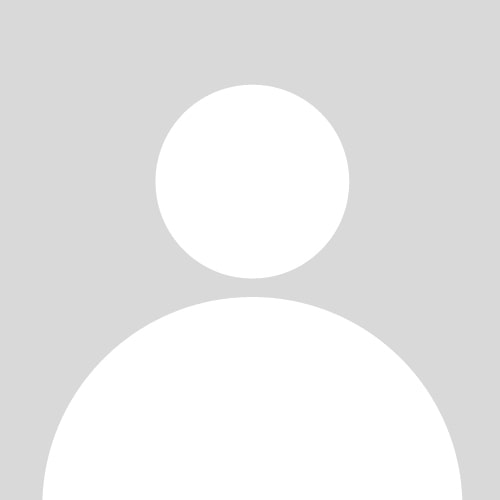 Darla Cullen
DCullen@anokatech.edu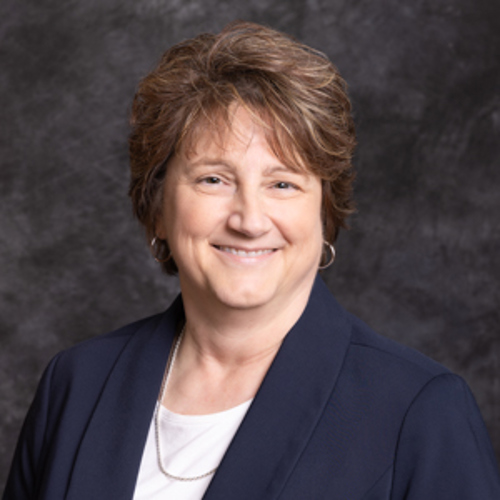 Deb Catlett
DCatlett@anokatech.edu
Enrollment Services
EnrollmentServices@anokatech.edu
763-576-7710
Current Students
Students must earn a cumulative 2.0 GPA or higher to be eligible for graduation from this program.
Start Dates:
Fall semester: August, November
Spring semester: January, March
Take the Next Step