March 08, 2022
Welding students take top honors in regional competition
Anoka Technical College welding students scored top honors in the regional Behind the Mask welding contest held at Dunwoody College on March 2, 2022.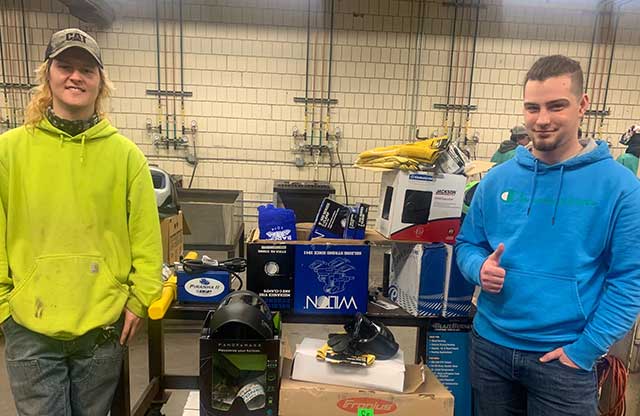 Congratulations to:
Duncan Meyer, first place in Oxyfuel cutting and SMAW
Jack Enberg, second place in GMAW
Eighteen Anoka Tech welding students competed against students from other technical college in Minnesota. 
"This win and our job placement rates demonstrate our welding students' excellence," said welding instructor Lisa Glendower.  
Behind the Mask is a welding competition sponsored by the American Welding Society Northwest Section 019. Students and professional welders compete for awards and cash prizes.
Learn more about Anoka Tech's welding degree and diploma options.  
Take the Next Step