August 05, 2021
Summer 2021 Community Newsletter: Message from Our Leadership Team
Dear Anoka Tech Community,

Having just moved through a difficult pandemic year, we turn our attention with great excitement to the next academic year at Anoka Tech! 
 
We know that education changes lives for the better. The pandemic, though challenging, has taught us new ways of learning, new ways of working, new ways of connecting with partners and new ways to support students in meeting their educational goals.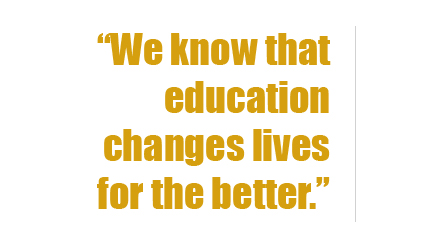 As a member of our alumni and partner communities, you know getting an education from Anoka Tech is an excellent way to advance a career or choose a new one. As we strive to support the workforce needs right here in Minnesota, the college is here to help students create better lives to care for their families into the future. This work could not be done without our industry partners that help ensure a quality education that prepares students to enter the workforce in high-demand careers. 

In Issue 3 of our Summer Community Newsletter, we shared stories of our ongoing partnerships across multiple sectors and the impact of those partnerships from an alumni perspective. These relationships are essential to what we do for our students. We aim to meet the needs of our community by providing graduates who are ready to embrace the challenges of the workforce today.
This year has also given us renewed momentum to further goal three of our Strategic Plan—to foster an environment that practices equity and inclusion. Work on this goal has been ongoing, through our Strategic Diversity and Inclusion Plan and in service of Minnesota State's Equity 2030 plan to eliminate educational equity gaps and eliminate disparities in success for students of color within our programs. The work is ongoing and essential. In this issue, we are thrilled to introduce the college's new Vice President of Equity and Inclusion, Brandyn Woodard.
We invite you to view these stories online: 
Alumni Spotlight: Scott Schulte
IT student finds success, support through Anoka Tech and CareerForce programming
Donation leads to win-win collaboration in Laser Welding program
Health care partners prepared to hire
Meeting the need of in-demand jobs
Anoka Tech welcomes new VP of Equity and Inclusion 
This fall, I look forward to welcoming students back on campus and thank you for your continued support of our students and programming at Anoka Tech. With your partnership, we are ready to serve the community.
 
See you soon,

Elaina Bleifield
Vice President for Academic and Student Affairs
Take the Next Step