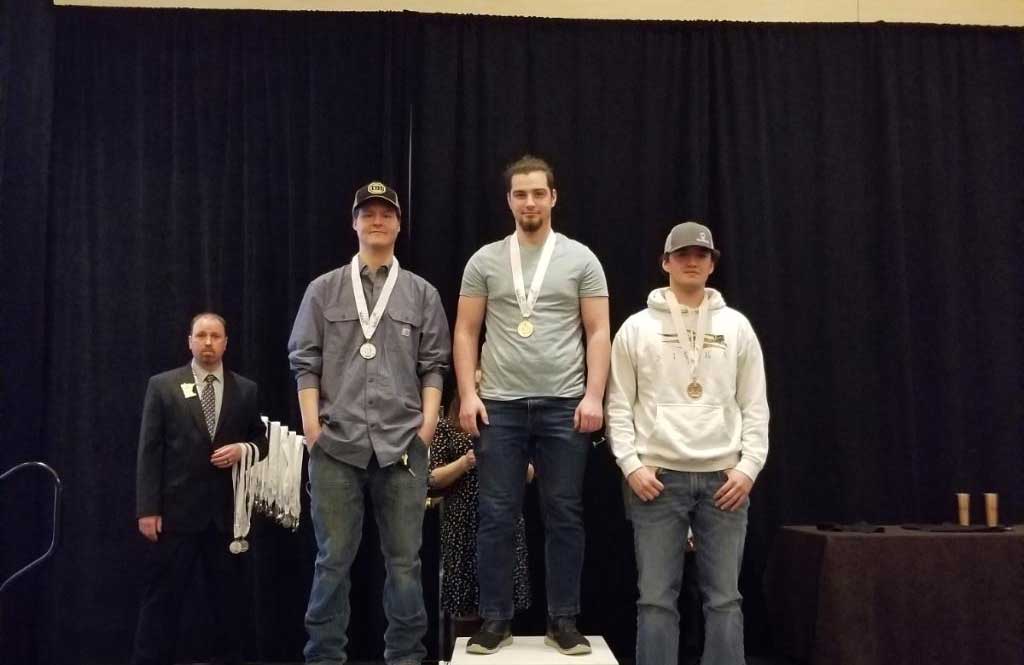 September 19, 2022
Anoka Tech welding students win big at SkillsUSA competition
Anoka Technical College welding students brought home top honors in individual and team competitions at Minnesota's SkillsUSA competition earlier this month.
Congratulations to:
Duncan Meyer: first place winner for individual welding
Jack Enberg: second place winner for individual welding
Brendan Jennen, Derrick Moser and Ryan Pribnow: first place winners for team welding fabricator. The event provides the team metal and a blueprint and requires members to complete the part in a six-hour timeframe.
These winning students will travel to Atlanta GA for the national SkillsUSA competition June 20 to 23, 2022.
Learn more about Anoka Tech's welding degree and diploma options.
Take the Next Step