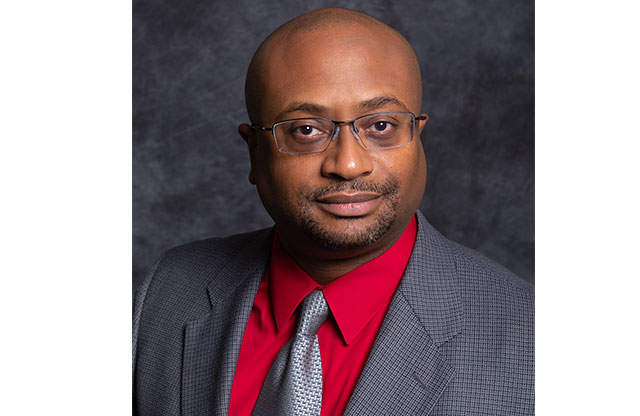 April 14, 2021
Anoka Tech, Anoka-Ramsey Welcome Vice President of Equity and Inclusion
Anoka Technical College and Anoka-Ramsey Community College are pleased to welcome Brandyn Woodard as their new Vice President of Equity and Inclusion.
"Brandyn brings extensive experience leading higher education communities through critical conversations around access, inclusion and equity," said Kent Hanson, president of Anoka Tech and Anoka-Ramsey. "I look forward to his leadership on our campuses as we further our commitment to a culture of caring and mutual respect for all students and employees."
In this role, Woodard will provide strategic leadership for both Anoka Tech and Anoka-Ramsey in the advancement and implementation of college-wide goals to create diverse, equitable, and inclusive learning and work environments.
Woodard believes the success of that work will come from a collaborative community effort.
"I want folks to know that I want to be in partnership with them. I want to collaborate with them. I want to work together with them," he said.
"I am grateful for all the people who have been at the institutions who've been doing the work prior to my arrival who laid the foundation for this moment to be happening and I'm really excited to continue working with them and continue moving forward."
Woodard most recently served as the Director of Intercultural and International Students for the College of Saint Benedict and Saint John's University. He has also held positions at colleges and universities in Iowa and Missouri supporting equity and diversity, and student affairs. Woodard holds a Bachelor of Arts in Spanish from Carnegie Mellon University, a Master of Arts in Human Resource Development from Webster University and is currently pursuing a Graduate Certificate in Restorative Justice from the University of San Diego.
As Vice President of Equity and Inclusion, Woodard will play a critical role in shaping procedures and programs in support of the colleges' strategic plan, strategic diversity plan, the campus' diversity climate and Minnesota State's Equity 2030 goal. Equity 2030 is a strategic vision to close the educational equity gaps across race and ethnicity, socioeconomic status, and geographic location by the end of the decade at every Minnesota State college and university. That plan identifies four key priority areas:
Build equity-minded administrators, faculty and staff through professional development opportunities
Ensure all students have access to equitable opportunities in all aspects of their education and that colleges and universities are student ready to serve a more diverse student body
Improve support and resources for colleges and universities related to compliance with federal and state civil rights laws and supporting board policies
Ensure welcoming and inclusive environments across the colleges and universities
Read more about Minnesota State's Equity 2030 goal.
Take the Next Step