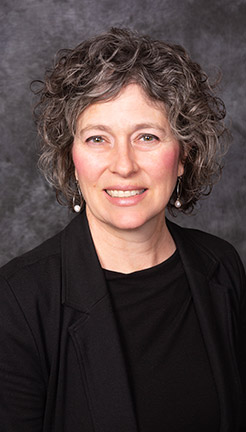 This spring, the appearance of a new virus profoundly changed the way all of us work and spend time with family and friends. Education at Anoka Technical College is no different. We had to change quickly to a remote style of teaching and due to the nature of our hands-on learning environment, completion of some of our programs were put on hold. This summer, we have finally been able to help those students finish, adding more names to the list of 2020 graduates every day. I am truly proud of the faculty, staff and students who adjusted quickly to the realities of our new way of life.
While the world around us has changed in ways we might not have anticipated, the need for education is more important than ever. Anoka Tech is preparing to welcome students this fall to continue their education and help them find new careers in high-demand areas. Our faculty and staff are working in ways that prioritize health and safety, while furthering the goals outlined in our strategic plan: commit to student success, promote academic excellence, foster a vibrant culture that practices equity and inclusion, and establish a strong reputation and valuable partnerships.
Throughout the summer 2020 issue of the Anoka Tech community newsletter, we shared stories from some of our graduates about how Anoka Tech helped prepare them for their careers, especially in this challenging time. I invite you to read the article Essential and Prepared: Stories From Our Alumni online. 
By living our values – learning, respect, openness, diversity, innovation, excellence and integrity – Anoka Tech has evolved to create a supportive environment for students willing to invest in themselves. We highlight several of those resources in the following stories: 
Anoka Tech has delivered on the promise of a quality education for our students and we will continue to do so with the safety of students, faculty, and staff in mind. With curriculum centered on hands-on learning, the college plans to offer some programs completely online this fall, while maintaining the active learning experiences required in technical courses. Other programs will feature online lectures with in-person, socially-distanced instruction in lab spaces.  
Whether you are a partner and friend of the college, an alum or someone looking to invest in new skills or discover a new career, Anoka Tech is here to help.
As we look ahead to a new academic year during this challenging time, we are grateful for your continued support of our students and our programs at Anoka Tech.
Elaina Bleifield 
VP for Academic and Student Affairs
Take the Next Step